QP-K-B Horizontal packaging machine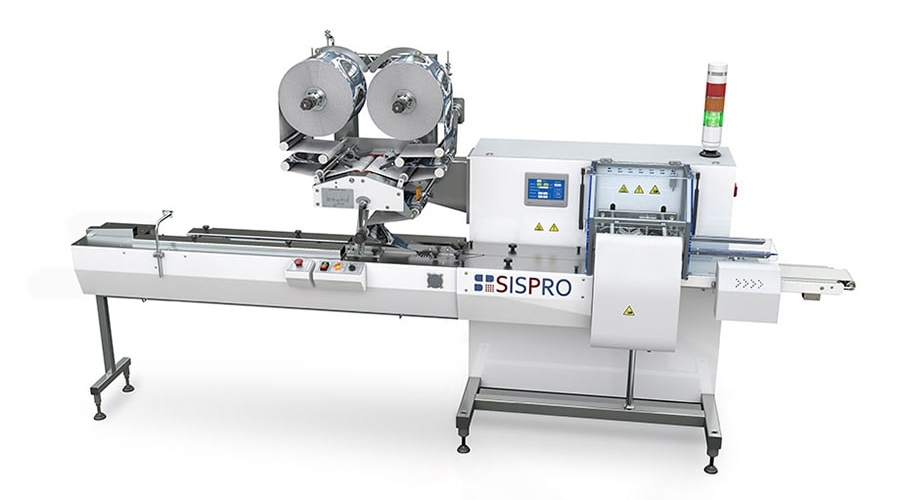 The packaging machine is designed for high-speed packaging of piece products (waffles, candies, cookies, etc.) using the «flow-pack» method.
Reconfiguring a horizontal packaging machine with a new product takes up only a few minutes, which makes this packer attractive for companies with a wide range of products.
Capacity: up to 400 pcs/min
Power: up to 6 kW